Near the entrance to 1WTC, with its 19-story reinforced concrete base.
Hallway on the 49th floor, where we switched elevators.
On the 101st floor: our guide, Officer David Grande of the Port Authority Police, with my son Pada, daughter Lia, brother Tim, and nephew-in-law Eric Maley.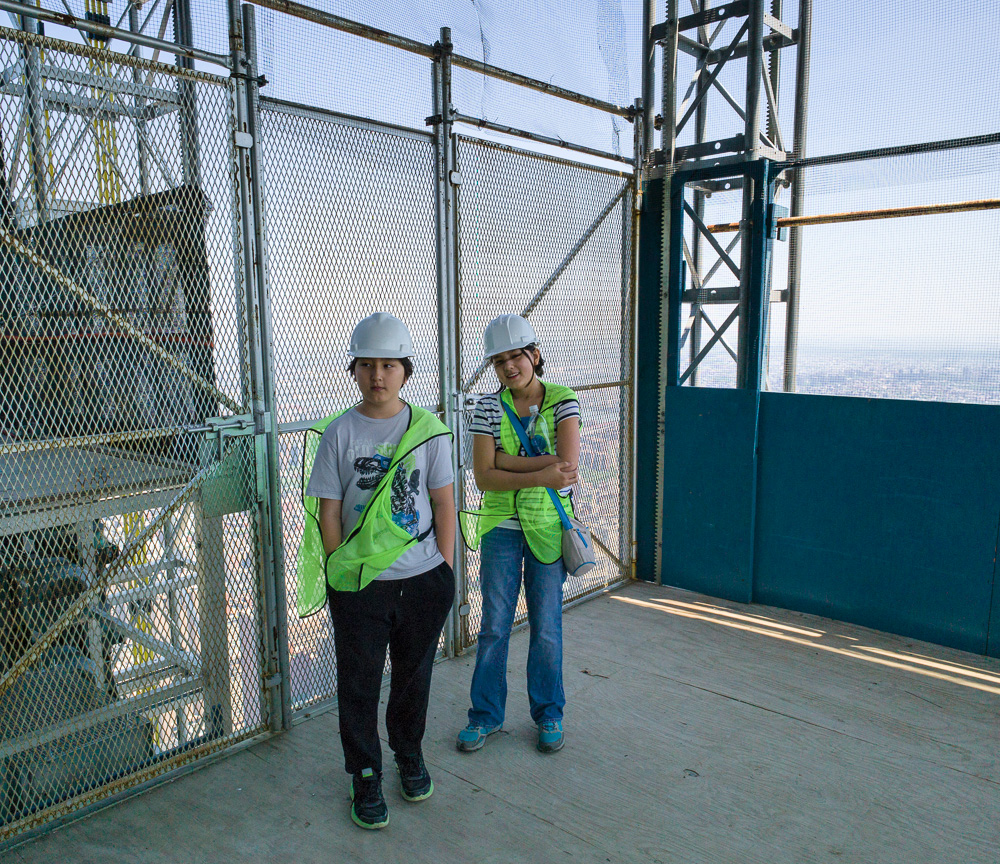 My fearless kids on the plywood landing of the exterior construction elevator.
The diving board that construction workers had at one time rigged here, for gag photos,
was thankfully no longer in evidence.
Looking southeast towards Brooklyn, with the Verrazano Narrows Bridge at top right.
The shiny new building reflecting the boat basin is another in the WTC complex, Tower Four.
Clockwise from lower left: the tip of Battery City, Governor's Island, Staten Island, the Statue of Liberty, Ellis Island, and Jersey City.
Looking north up the Hudson.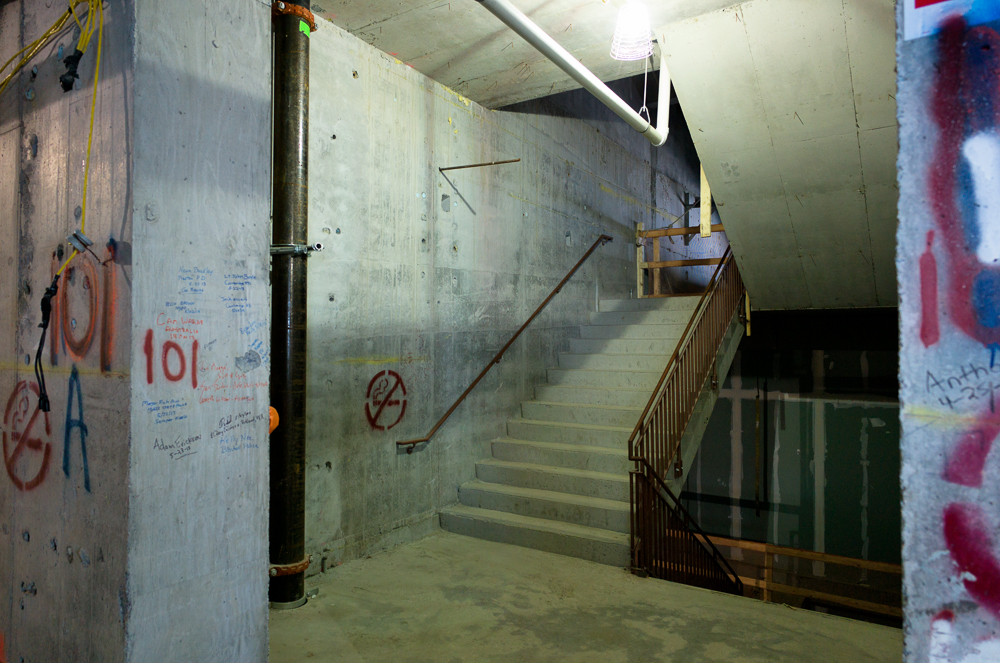 A stairwell on the 101st floor. We took the elevator down.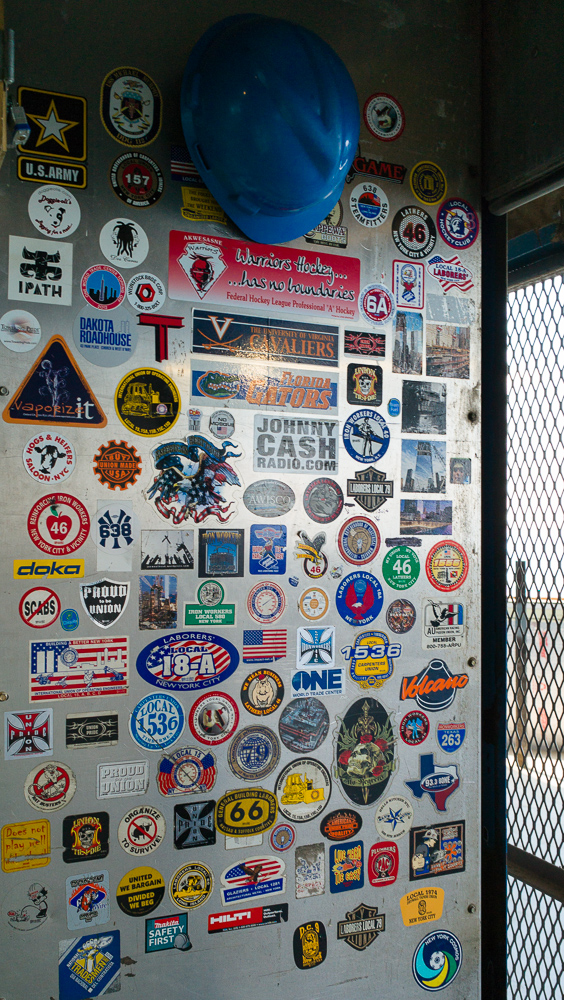 In the elevator.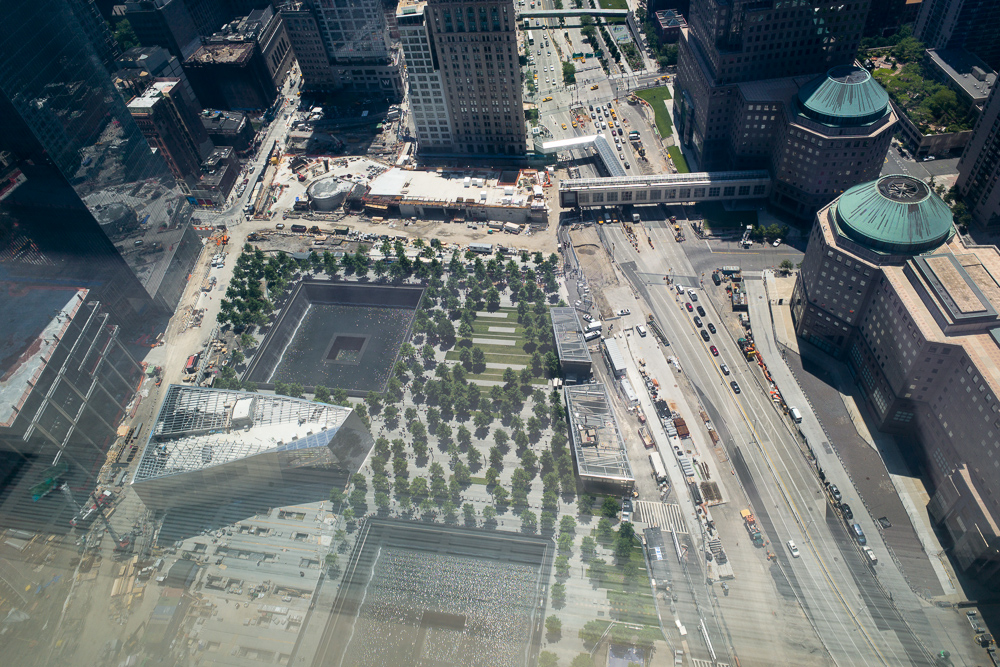 The twin pools of the 9/11 Memorial, seen from the 49th floor.
For someone like me who was born and raised in New York City,
and who has lived since 1999 in an apartment with a clear, distant view of the World Trade Center site,
which I've often photographed from my living room window,
this tour was something of a dream come true.
Here we are back on the ground, with Tower Four at left, Tower One, and Tower Three just starting.
Back to Nabi Home Page